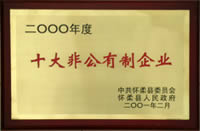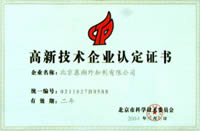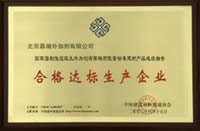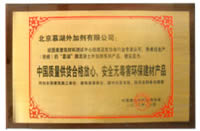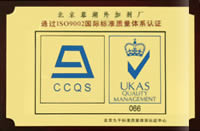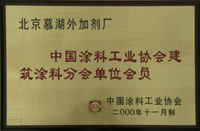 In 2008, PC type high efficiency water reducing agent produced by MUHU Construction Chemical won the third prize of the Advance of Science and Technology in Beijing in 2008.
In 2004, MUHU Construction Chemical was certified by ISO9001 International Quality System.
In 2003, MUHU brand new and high efficiency of water reducing agent project was awarded as Beijing High Technical Promotion Item.
In 2002, MUHU Construction Chemical became Beijing High Technical Enterprise.
In 2000, it was certified by ISO9002 International Quality System.
In 1998, MUHU brand products were awarded as Products Trusted By National Customers.
In 1997, MNC-D type waterproof agent was awarded as Key Promotion Item of Construction Department.
In 1994, MUHU brand products were awarded as the first prize of Chinese Leading Technology and Product Exhibition.
In 1993, MNC-C type antifreezing agent was awarded as Beijing Scientific and Technological Progress Prize.
As a professional concrete admixture manufacturer and supplier in China, our company offers ready mix concrete admixture, underground construction concrete admixture, concrete repair, structural strengthening materials, waterproof materials, and more.